Couple of days ago I was playing in splak and this guy seemed really suspicious. His score was like 30 and 4.
I suspect he wallhacks, and possibly toggles aimbot.
His name and steam id is:
"Acuraed .'," 157 STEAM_0:1:879264
Here'a a pic of the scoreboard: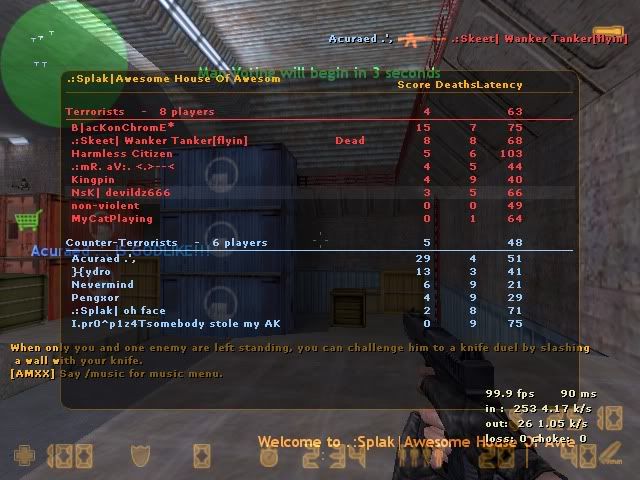 Here is the video I got. It's a compressed .avi file made in Fraps.
Sorry about download time, only had Fraps open at the time, and didnt want to miss anything by making a demo in console.
Download should take around 5 minutes.
http://www.megaupload.com/?d=PEVKV4S9